Industry Partner Programs
Build the future of your enterprise through a partnership with NYU Tandon School of Engineering
We provide global organizations and working professionals with flexible and innovative corporate education solutions and an excellent graduate learning experience, often at significant cost benefits.
---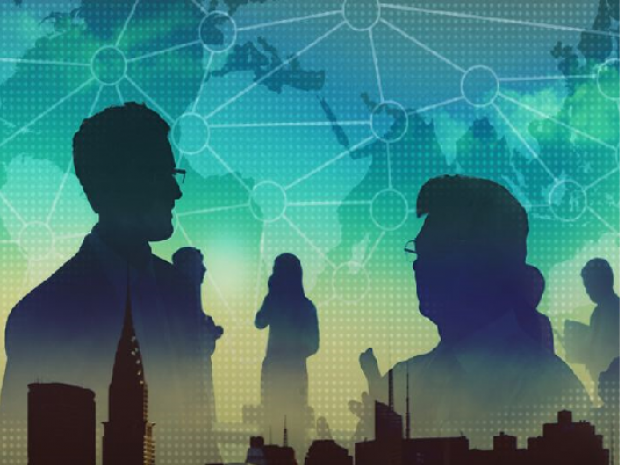 ---
Upskill Your Workforce
Our flexible online programs provide the essential skills to keep your company and your employees competitive in the global marketplace, including cybersecurity, management of technology, bioinformatics, computer engineering, human capital analytics and more.
The NYU Tandon School of Engineering offers graduate programs in science, engineering, technology and management to employees of corporate, government, and nonprofit organizations providing significant benefits to industry partners and their employees.
For Professional Organizations
NYU Tandon Online, the online learning unit at NYU Tandon offers a variety of graduate degrees in science, technology, engineering, and design. Our award-winning platform will provide you access to the same quality of education as on-campus through an online format.

We also offer a variety of non-credit certificates that can help you develop the skills needed to pursue a STEM graduate degree or to achieve career and professional goals.
Engage with faculty, staff, students and other industry influencers on workforce development needs and shaping our programs and engagement opportunities through: badges, speaking events, mentorship, recruitment, research, and scholarship funding.

The NYU Cyber Fellows Advisory Council is comprised of experienced leaders from industry, the public sector, and academia, who provide valuable insights and recommendations to NYU Tandon Online — to advance the education, learning outcomes, and workforce readiness of cyber security masters students.
Contact us about our corporate partnerships, executive courses or custom programs at NYU Tandon School of Engineering.
If you have questions about our corporate partnerships, short courses or custom programs please contact us.
Email Address:
enterpriselearning@nyu.edu
Phone: +1 646.997.3611
Fax: +1 646.997.3571