Management of Technology, M.S.
---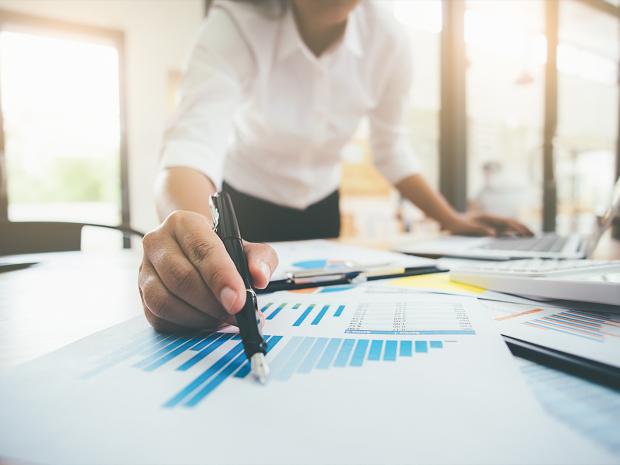 ---
The MS Management of Technology program (MOT) is a STEM program designed for college graduates and professionals who aim to make a difference in a world in which economic and social advancement is increasingly dependent on the integration of technology and business. This program introduces participants who aspire to become technology managers and leaders in the 21st century to cutting-edge thinking and best practice in technology management and innovation. The MOT program embodies the School of Engineering's academic philosophy of invention, innovation, and entrepreneurship (i2e). Put simply, i2e is about transforming scientific inventions into innovations that lead to significant economic and social impact.
NYU Tandon School of Engineering's Department of Technology Management and Innovation is a recognized pioneer and leader in the field of technology management and has offered the MOT program for nearly twenty-five years. Rather than grafting a few technology management courses onto a traditional MBA program, the MOT program provides an innovative and integrated curriculum that is focused on developing professionals who wish to focus their careers on building, managing, or leading technology-driven organizations.
The department offers the MOT program in two formats: Full-time / Part-time On-Campus MOT and a purely Online MOT (NYU Tandon Online). *Courses are offered predominantly in the evenings to accommodate those students who work full-time during the day.
Find out about Admission Requirements.*
*The GRE Exam requirement for application to M.S Management of Technology and M.S. Industrial Engineering is waived for NYU Tandon B.S. Business and Technology Management graduates who meet all other NYU Tandon School of Engineering requirements for admission.
Please direct inquiries related to admission to Graduate Admissions.
Please direct all general inquiries to TMI@nyu.edu.
View the online MOT curriculum.
See below for more information:
MOT Formats
Full-time and Part Time Format
The Evening Full-time and Part-time MOT format is catered for recent graduates who have less than five years professional work experience or for busy professionals, all requiring the ultimate in flexibility of obtaining the MOT degree in an evening format (where classes are held Monday through Thursday, with some courses available on Saturdays). When taken full-time at 12 credits per semester (after your first semester), the degree can be completed in one and a half years.
---
Online Format
The On-line MOT format is strictly offered in a pure on-line internet delivery form (no-in class attendance). It is designed for those professionals who cannot physically attend class due to personal preference, geographical constraints, or work reasons. The curriculum of the Online MOT format mirrors that of the MOT program in scope, depth and content. However, it has been modified to provide delivery on-line.
The On-line MOT format also features four newly designed MOT Concentrations in: Operations and Project Management, Cyber Security, Human Resource Information Systems and Human Capital Engineering and Analytics.
See more information on the specialized Online MOT Curriculum
---
Format Features and Benefits
Apply best practices in leadership, innovation, quantitative analysis, and business and technology management
An emphasis on people, process and tools to nurture innovation and entrepreneurship
Active involvement with highly respected faculty
More agility in handling day-to-day challenges at work
Modern learning methods, e.g. individualized and team-based coaching
Carefully selected elective courses to maintain flexibility in meeting diverse professional needs
A professional, modern, and informal learning environment
Close collaboration with respected partners in industry and relevant scholarly communities
A curriculum that is continually updated
Participants are viewed as partners in the learning process
---